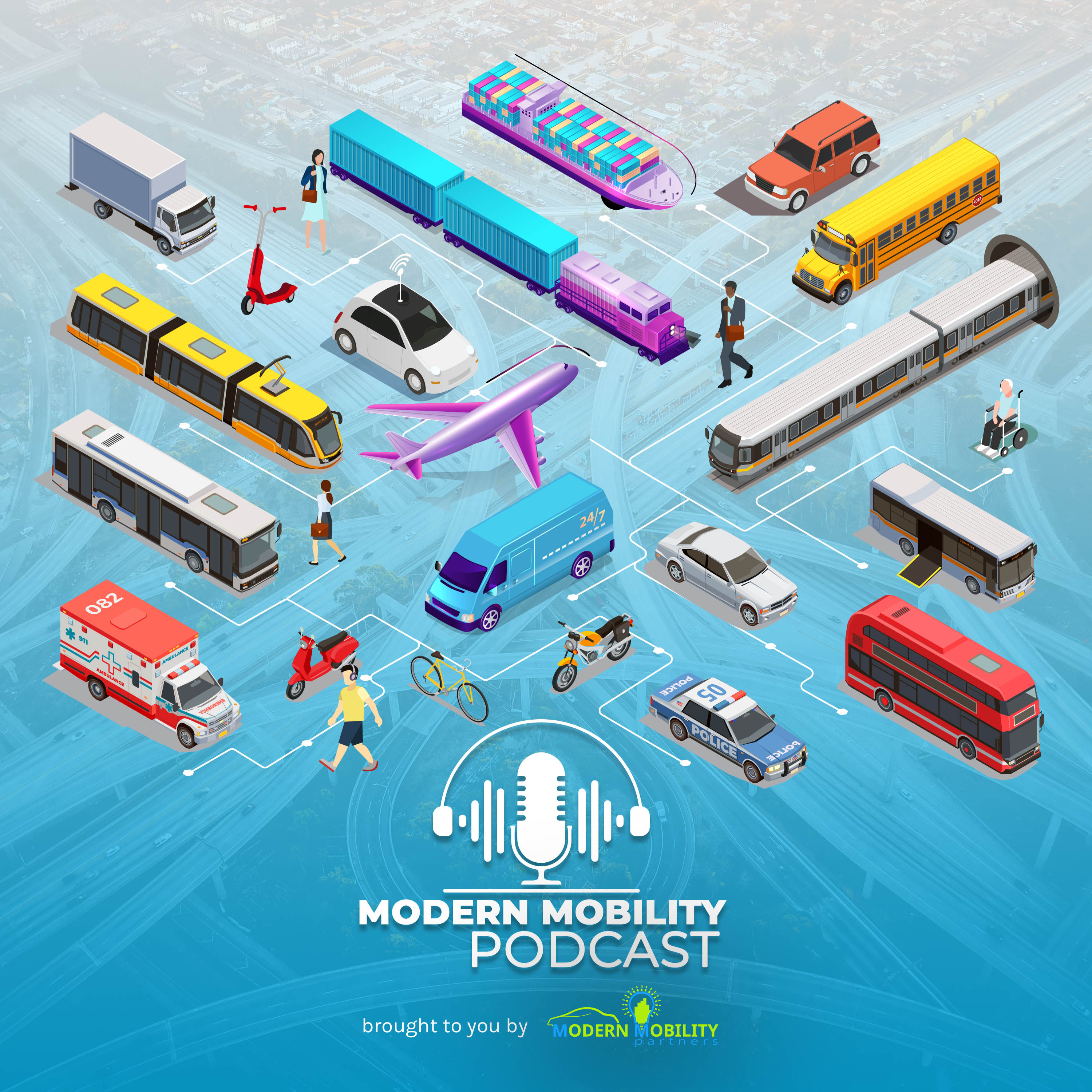 Episode Summary:  Listen to national experts and certified planners, Keli Kemp and Kirsten Mote, both with Modern Mobility Partners, talk about what planners can do to plan for electric vehicles.  Listeners will learn the following in Episode 1:
The direction of electric vehicles
Potential impacts of electric vehicles
Role of transportation planners when it comes to electric vehicles
8 steps to planning for electric vehicles
Links:
Co-Hosts:
Keli Kemp, AICP, PTP has almost 25 years of experience in transportation planning and consulting and co-founded Modern Mobility Partners in in early 2018 with Jennifer Zhan. Keli holds a M.S. degree in Urban Planning from Texas A&M University.
Kirsten Mote, AICP has over 13 years of experience in transportation planning and most recently got certified by MIT's Media Lab in their Beyond Smart Cities program. Kirsten holds a M.S. in City Planning from Georgia Tech.
Modern Mobility Partners is an Atlanta-based women and minority-owned transportation planning and engineering consulting firm.  Service areas include transportation planning, travel demand modeling, traffic and revenue forecasting, project prioritization and performance measures, funding strategies and grant applications, all looking through a lens of new and emerging technologies.
If you are interested in learning more about Modern Mobility Partners, please visit www.modernmobilitypartners.com.  If you are interested in becoming a guest on our podcast, please email podcast@modernmobilitypartners.com.